2022 McLaren Artura Available in Arizona

2022 McLaren Artura
BASE MSRP: from est. $237,500
Horsepower: 671hp with electric drivetrain
Introduction
McLaren has introduced their first hybrid powertrain into the sportscar market with the 2022 McLaren Artura. Customers will get to experience the efficiency and positive environmental impact that hybrid power offers them without sacrificing any of the stellar performance McLaren is known for. The utmost in luxury and ultimate speed, the 2022 Artura promises to give Arizona drivers that familiar sense of exhilaration that every other McLaren sportscar achieves.
2022 McLaren Artura Trims
The 2022 Artura will have one trim available for customers. This hybrid sportscar is set to revolutionize the sportscar market and how drivers perceive hybrid power. When the Artura is released to the public, cruising around Scottsdale and the entire Phoenix area will be a treat that will leave other drivers jealous.
2022 McLaren Artura: RESERVE YOURS TODAY!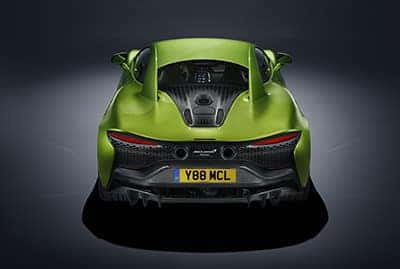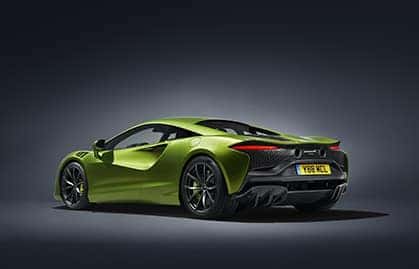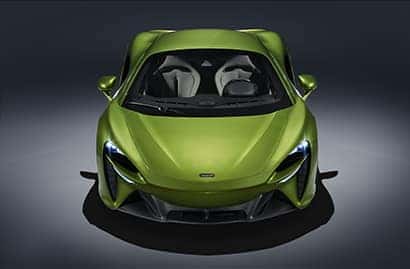 Performance
A V6 engine fuels the majority of the 2022 Artura's exceptional speed. The twin-turbocharged enhancement of the engine makes sure every press of the gas pedal results in a satisfying burst of acceleration. Accompanied by an e-motor, the Artura generates 671 horsepower for unbelievable speed from a hybrid powertrain. Combined with an automatic eight-speed transmission, the Artura will feature seamless and impactful power.
Interior Features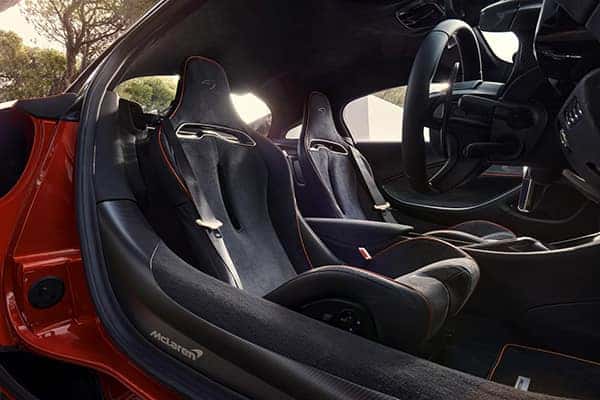 The 2022 Artura is taking multiple roads to bring modern conveniences into the sportscar field. Equipped with an eight-inch touchscreen display, several applications are easily accessible through the clear display of the menus. SiriusXM® radio, navigation, and Bluetooth® connectivity are all standard equipment in the 2022 Artura. The driver will adore the upscale materials and comfort components that McLaren has made sure to use across the cabin of the sportscar.
Safety Features
Designed to be functionally reliable to maneuver like a Formula 1 car, the 2022 Artura is designed with optimal handling in mind. The sportscar itself is constructed with ultra-lightweight materials to maximize both the maneuverability and the performance capabilities of the Artura. Tight steering response provides the ultimate handling potential as the Artura expertly reads driver inputs. For driver-assistance technology, features such as Adaptive Cruise Control and Road Sign Recognition can be added to the sportscar when ordered.
Arizona drivers can now start ordering their 2022 McLaren Artura. Contact McLaren Scottsdale today to find out how to get your Artura ordered. Stop by our dealership or contact us by phone at (480) 214-7260 to speak with our Sales Department at your leisure. We are eager to provide superior McLaren vehicles to Arizona customers, so take the opportunity to own a true revolutionary of the field with the 2022 Artura.
RESERVE YOUR ARTURA TODAY !